Presiding Bishop's Pastoral Response to the shooting at Club Q
(11/21/2022)As the Christian community prepares to celebrate the liturgical season of Advent, a time to reflect on the themes of joy, hope, peace, and love, we prepare our hearts and minds for the celebration of Christmas; the mystery of the Incarnation; we as a nation are challenged by yet another act of gun violence and slaughter.
You can read the letter here
.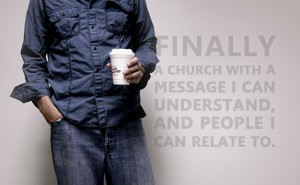 Welcome to the website of the American National Catholic Church (ANCC). The ANCC is an independent Catholic community dedicated to making the world a more compassionate place. Guided by its own bishop we celebrate the same sacraments and follow the reforms initiated in the Second Vatican Council. The American National Catholic Church is a contemporary expression of an ancient faith. There is a firm commitment to the sacraments and we embrace the liturgy of Vatican II that is revered by so many in the Americas. We are also guided by the Spirit as a community which embraces a broader faith where all are welcomed and affirmed. We understand the importance of embracing and supporting each other, while continually challenging ourselves to embrace the Gospel calling of Jesus Christ. We are happy that you have found our website and welcome you as you learn more about our ministry and role in Christ's church. More than likely, you may be surprised to discover one of the best kept secrets in the Church Catholic – that other bodies of that same church grow and thrive independent of the institutional church. We hope you will explore how you can play a part in this most important ministry and so that you may learn how truly liberated the soul can be.
Welcome Home!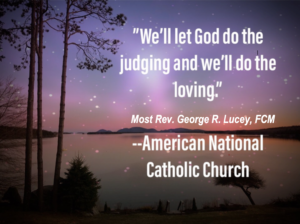 Ordination to the Priesthood of Cheryl Smith and Owen Borda at St. Joseph of Arimathea ANCC in Orange, CT.

Posted by American National Catholic Church on Saturday, January 18, 2020